Various Speed Travel Motor
Travelling speed changed automatically without manual operating.
WTM Final Drive Features:
Free-wheel device on the cover plate, which can realease the motor easily.
Integrated with 2-speed axial piston motor and traveling reducer.
Built-in Relief Valve, Counterbalance Valve, Parking Brake.
Improved design for higher start up torque and overall efficiency.
Compact design with small volume and high power density.
Smooth transmission and low noise.
Excellent performance and long durability.
Widely applied to hydraulic track drive traveling devices.
WTM Final Drive Replacing Model List:
PHV series: PHV-1B; PHV-2B;PHV-3B; PHV-4B; PHV-5B.
MAG series: MAG-12V-120E; MAG-18V-230F; MAG-18V-350F; MAG-26V-400F; MAG-33V-550F; MAG-50VP-800; MAG-85VP-1800E; MAG-170VP-3800G.
JMV series: JMV 021; JMV 044; JMV 047; JMV 053; JMV 076; JMV 147.
GM series: GM04VA; GM06VA; GM10VA; GM21VA; GM38VB.
TM series: DM05VH; TM07VA; DM09VD; TM10VD; TM18VC; TM22VC; TM30VD; TM40VC.
Other related similar models. Please contact us for further information.
Precision parts of WTM Final Drives: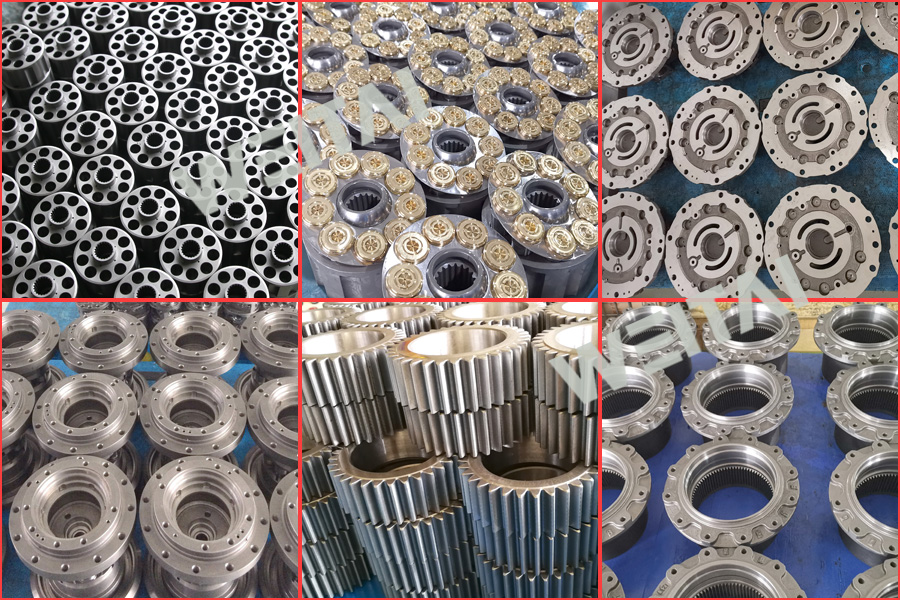 Manufacturing and Inspection of WTM Final Drive: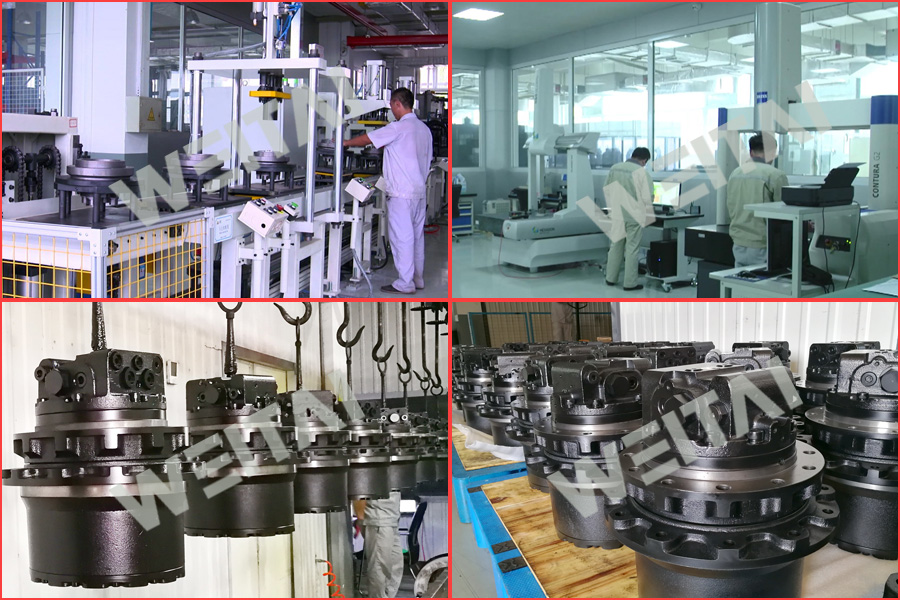 WTM Final Drive Advantage:
1, Decades experiences in Fluid Power industry.
2, WTM Final Drives have improved structure based on famous brands.
3, OEM Travel Motor supplier in China domestic machinery manufactures.
4, Parts are precisely machined Automatic Producing Line.
5, Real testing for every motors before packing.
6, All our WTM Travel Motor are with One full year warranty.
7, Professional international service team to help you.
8, Always online support after selling.